300-hour Shamanic Yoga Teacher Training
with

Dolly Kaupp
Cost: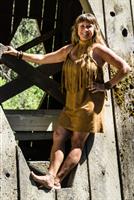 Pay in full by 8/31/17-$3300
Pay in full after 8/31/17-$3600
Payment plans available:
$600 deposit to hold your space
$750 payments due before each module
**$300 of the deposit is non-refundable**
Dates:
Module 1 ~ Journey of Awakening
October 27th – November 3, 2017Module 2 ~ Journey of Agape'
January 5 – January 12, 2018Module 3 ~ Journey of Attention
March 16 – March 23, 2018Module 4 ~ Journey of Authenticity
May 18 – May 25, 2018Daily 8am-5:30pm
About
The essence of this training is in helping you access the infinite wisdom that resides within you, to discover the authentic gifts and medicines that you were born with, and help you refine how you bring them into the world.
You will gather experiences that facilitate and deepen your connection with nature, the elements, spirit and your
very precious self. You will release fears and self-limiting beliefs and replace them with unconditional love and acceptance for the perfection of life's unfolding. You will explore the richness of your sacred consciousness and
learn how to allow that to inform your life and your teaching. This is an immersion into the nature of your wild and wonderful uniqueness, as well as a celebration of all that you came into being to express!The asana in Shamanic Yoga is therapueutically oriented. It is a blending of therapeutic yoga,
and mindfully embodied, gentle movements designed to bring stability and presence to the
body and the practice. It is truly accessible to all levels of flexibility and ability!The four underlying concepts are:1. Presence in the body (being fully embodied)
2. Willingness of heart (living openly)
3. Flowing with breath (using prana to heal)
4. Dancing in song (knowing your essence)This is a Yoga Alliance certified program. If you currently have a 200-hour training, you will be eligible to become
certified at the 500-hour level upon completion. There is no requirement that you have a 200-hour training in
order to take this course. Please be aware, however, that you will not be able to get certified by the Yoga Alliance
without having a 200-hour foundational training first. It is recommended that you have some kind of teaching
experience before you attend this program, or at least be comfortable working with people in this way.
If you're not sure if it's a good fit, please contact me so we can decide together!
Topics and exercises include (and are not limited to):
*Agape: Exploration of your true essence
*Alignment: What it means to walk in accordance with your purpose
*Altars: Creating them, using them and understanding them as living entities
*Asana: Celebrating the body via movement, posture and breath
*Authenticity: What it means to be unique and how to embody it
*Awakening: Learning to see with the eyes of the heart
*Bear Cave: Unearthing and releasing masks and limiting self-beliefs
*Ceremony: Creating personal relationship with a multitude of different ceremonies
*Chanting: Connecting to the divine and to the spirit world with the vibration of voice and heart
*Four Directions: Establishing personal relationship with each direction and its qualities
*Four Elements: Understanding nature's influence and how to immerse in its magic
*Four Sacred Plants: Understanding Sage, Cedar, Sweet grass and Tobacco (and more)
*Gifts and Medicines: Excavating and refining what you were born to bring into the world
*Life Energy: Understanding what sustains us and how to bring in more of it into your system
*Lifting of the Veil: Gaining clarity for authentic living
*Linear and Non-Linear: Understanding the difference between qualities of the mind and heart
*Mudras: Exploring the power in your hands and fingers
*Mystery and Mastery: Discovering the power of being in the mystery
*Practice Teaching: Refining your authentic voice and speaking from your heart
*Sacred Space: What it is, how to create it and how to hold it
*Shamanic Breathwork: Using breath as a way to cleanse all facets of our beingness
*Shamanic Journeying: Gaining spirit allies and connecting to your Inner Shaman
*Vayus: How prana is moved through our bodies
*Your Body has a Voice: Learning to read and interpret symptoms and pain
*And so very much more!
Each session will include lecture and discussion, practice teaching, and experiential exercises.
There will be homework assignments between each weekend or module, which will generally take
no more than a couple hours to complete.
What you'll need:

The book list is currently being compiled and you will be notified soon!
*A journal (or paper) and pens
*Cornmeal (3 – 4 cups)
*Tobacco (3 – 4 cups)
*Four sacred items: one to represent water, one for fire, one for earth and one for air.
These can be anything that resonates with you! I like to use the small mason jars …
one with water, one with a candle, one with either soil or rocks, and one with a feather.
*A flat sheet, twin size or larger